Made under the able guidance of doctors from ISIC hospital, GaitON is valid and reliable tool for conducting a tennis serve analysis. The inbuilt serve analysis protocol helps a clinician in completing a tennis serve analysis within minutes.

[ 01 CAPTURE ]
Capture the tennis serve of the player from multiple views.

[ 02 ANALYZE ]
Use the GaitON tennis serve analysis protocol to identify the various faults in the serve mechanics of the player.

[ 03 REPORT ]
Export the results to well organized reports.
[ 04 PHYSICAL SCREENING ]
Pair the results of the video tennis serve analysis with a tennis physical screening to check if the serve fault is a result of any weak muscles, tight muscles and joint dysfunction in the players body.
[ 05 EXCERCISE PLAN AND REHAB ]
Address the issues through manual therapy, corrective exercises and a proper rehabilitation plan for the player.
REPORT SAMPLES
The tennis serve analysis reports generated by GaitON are based on the terminology set forth by Mark Kovacs and Todd Ellenbecker.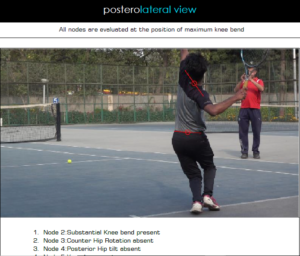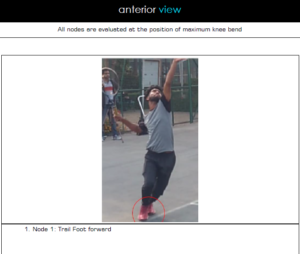 GaitON @ your clinic
Explore among various monthly and permanent plans for GaitON and set up a fully functional motion analysis system at your clinic.
Highly recommended for sports injury centers.
Auptimo works for you !
Got too much on your hands already?
No worries.Tie up with auptimo and we will do the entire analysis for you and provide you with a report.